"What Every Cleaner Should Know About How To STOP Wasting Money On Advertising"
Proven formula doubles response to your ad--
GUARANTEED!
GET 50% OFF for BLACK FRIDAY WEEK!
PLUS, LIMITED EXTRA BONUS: Order this month, you get your first month in the Advertising Coaching Program FREE ($137 Value)--Details Below...
Dear Fellow Cleaner,

Profitable advertising is no accident.

What would it mean to your bank account if you never wasted another dollar on advertising? Don't you get sick of paying HUGE bills for advertising that never pays?

Advertising is supposed to be an investment. If you invest the money, you should achieve great returns that exceed the cost of your advertising and cost of doing business.

I hear horror stories all the time about advertising that nearly bankrupts cleaning companies. The ads can cost $2,000 per month and gain maybe half that in sales.

You need advertising that brings you FOUR TIMES what it costs. How can you be successful if your ads don't pull good returns?

Problem is, unless you've spent years studying the art of how to put a great ad together, it's near impossible to do this. I've put great advertising into play in my own carpet cleaning company.

I'm about to show you how you can quickly build your company brand, creating profitable advertising, and hand picking the clients you want.



Here's 45 Proven Ads to Make You More Money
This entire system is devoted to teaching you the FASTEST shortcuts in how to create targeted, profitable advertising. I've already done all the work for you. It's easy.

Yes, there are 45 proven ads that help you STOP wasting money on advertising. I've tested all the ads in my own company. They've all brought an average of 7 to 1 returns.

Yes, you will have full permission to be the first in your area to use these ads to start making money right away. But the system is so much MORE than just cut and paste ad examples.

You are NOT just getting a book of ideas. You're getting the actual "tools" you need to put more cash in your pocket, immediately!

You are NOT just getting a big collection of letters. A few of the ads utilize direct mail. But virtually EVERY effective advertising method is represented in this package. It is the most comprehensive, easy to use, effective marketing program for cleaners available today.

And remember, since these are ready-made, copyright free documents, you get instant results to start generating a breathtaking amount of cash and clients very quickly! It could not be any easier!

You'll also learn specialized ad concepts that go far beyond what your competition is doing. You'll learn tips on writing copy for cleaning companies you won't find in any other book or course.

See how to use pictures with words to pull readers in your ads. There's even a worksheet that will give you your very own unique selling proposition your competition couldn't dream of copying. Your prospects will beg to do business with you.

So, yes, there are ads you can copy. But I designed this package to be "The textbook" for how to advertise a carpet and tile cleaning company.

You'll have the power to make your advertising more profitable than ever. Your competitors will get frustrated as you transform into a force to be reckoned with. Your new advertising will surpass anything you've ever done.



Here's the story: I started my carpet cleaning company while finishing my B.A. in Advertising at the University of West Florida. All I really wanted to do was practice my advertising skills. It seemed hypocritical to tell others how to advertise without putting the theories into practice with my own money.

I wanted to find out what REALLY worked. I studied every type of advertising from conventional advertising to direct response.

I've owned Premium Carpet Care in Pensacola, Florida for the last 20 years where I tested ads and eventually created one of the most well known, high-end companies in my area. I've helped hundreds of cleaners increase the return on their advertising. Now, I want to reveal these strategies to you.


John Braun regularly teaches advertising at industry events.
The Secret Key to Unlocking Your Client's Wallet
Writing benefits is the MOST important part of advertising. The majority of carpet cleaners don't understand how to write them. Other marketing packages touch on this concept, but don't go into detail. You'll get an entire section devoted to fully teaching you how to write benefits aimed directly at your prospect. Many examples are given.

I've tested advertising guidelines and found what works for cleaning companies. I've tested every type of advertising and every media. These strategies have been put into play in my own business. You'll see the entire case study of my advertising system.

This is a completely different approach to anything ever offered in our industry. Be the first in your city to use Hitman tactics to target your clients and position yourself as the #1 service company in your area.



Proven System Multiplies Profit From Every Ad
Much advertising is misunderstood. Let's face it, even ad agencies may create stuff that won't make you a profit. Too often, it's because creativity is put over salesmanship. Other times, the agency doesn't really understand your needs or your client's needs. I understand you and your clients better than anyone.

Just send me any ad, salesletter, postcard, or website. I'll put it to the test. Then, give you valuable tips on how you can make your ad get a better response. This is a fool proof way to make sure you never waste money on advertising again. Currently, I charge $250 for an ad makeover, but you'll get it FREE with the Hitman System.

You'll also get a FREE CD with me doing an exclusive Howard Partridge Inner Circle Interview. In the interview, I discuss copywriting techniques you can use to start making money right away. You'll also learn valuable tips on how to target the high-end Mercedes client with newspaper ads and targeted direct mail campaigns.

To save time laying the ad out yourself, I'm even giving you access to a members only section of my website. Here you can download most of the ads in the manual. This will save you lots of time so you can spend more time concentrating on making money.



Pray Your Competition Doesn't Find Out About This
The Hitman System has mainly only been offered at Howard Partridge's Roundtable and the recent Connections Conventions. You can be the first in your city to purchase my system and leap one HUGE step ahead of your competition.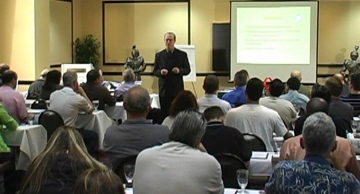 This isn't a bunch of hype or far-fetched phony bologna. If you know Howard, you know he wouldn't offer anything less than a tried and tested proven system to help you build your business.

You'll learn the real system an ad agency uses to create ads. I've extensively studied and used every type of advertising from brand advertising, to image advertising, to direct response.

I've included everything that works for carpet and tile cleaning companies and weeded out what doesn't. In fact, when you first begin studying it, you may be a little surprised with how simple, yet complex advertising can be. Your eyes will be opened to an entire new way of approaching your advertising.

If you paid for 45 ads to be professionally written for you, you'd spend at least $10,000 even with an amateur copywriter. But you can have all 45 ads, a wealth of advertising information specific to the cleaning industry, one FREE ad makeover, plus the best case study ever of how advertising applies to a carpet cleaning company all for only $397 $198.50.



152 Page, Full Color Manual with 45 Ad Examples
Your Complete Plug and Play Profit System
Ads you can use to start getting profitable advertising right away


45 ads you can "borrow" to get clients NOW

Ad campaigns to target consumers who have pets

Ad campaigns to easily get high dollar tile cleaning jobs

1 letter to plumbers to get tons of water damage jobs

1 VERY profitable targeted neighborhood flyer

1 neighborhood salesletter to get you clients in the best neighborhoods

1 water damage brochure to educate clients so they don't question your price

1 tile cleaning brochure to sell high dollar tile jobs

1 press release to expose bait and switch cleaners

2 postcards that bring in a constant flow of repeat business

5 Google Adwords ad examples

9 proven newspaper ads that give up to a 15 - 1 return

3 yellow pages ads that set you miles apart from the competition

One phrase to add to your yellow pages ads that can double response

1 newsletter example to bring you jobs from current clients

Dozens of killer headline examples—all yours to use

Get your clients to clean more often by sending them two simple postcards






Discover the techniques to get a 20 to 1 return on your advertising
Double ad response with my formula for writing believable benefits

Find your USP by filling out this simple worksheet

The magic formula that makes benefits hit your prospect hard

Avoid the 7 deadly sins of advertising most cleaners have no clue about

Sell your service at high prices with these advanced copywriting tips

Learn how pictures can be used to better tell your story

Discover how to use appeals that motivate your prospect to buy

Draw attention to your newspaper ad with this little trick

See a complete case study of advertising in my cleaning company

Find out which media are best to get you the most profit

Dominate any neighborhood with this powerful ad campaign

Why you should hesitate to advertise in FREE publications

Which advertising media work the best for carpet cleaning companies?

How to get clients to visit your web site

Catapult your website to the top of search engines

7 tips that will make your ads more believable

Brand NEW ad concepts your competition has never considered using
FREE Bonus #1
DVD of the Hitman presentation at Howard's Roundtable on "Squeezing maximum profit by using the right media" ($97 value). Here I reveal several of my most profitable ads and show you exactly how I did it.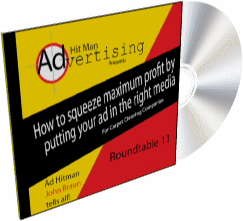 FREE Bonus #2
DVD of my presentation at the advertising workshop on how to "Avoid the 5 Advertising Sins" ($97 value). Here I go over 5 mistakes I see cleaners make all the time with their advertising. After seeing this presentation, your advertising will instantly be better than 90% of your competition.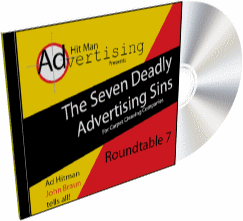 FREE Bonus #3
CD audio of my interview with Howard Partridge on "Proven Copywriting Tactics" ($47 value). In this interview, I go into detail on how to write killer benefits that appeal to your prospect. Plus, you'll get easy ideas to run your own ads.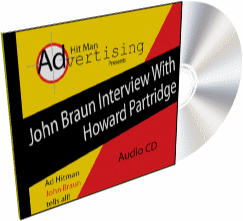 FREE Bonus #4

Access to the member area of the Hitman website where you can download all the pictures and word files of the flyers and letters in the manual.



My latest SUPER profitable postcard that brought 19 jobs the first week it ran (this ad only cost me $400).



ONE extra salesletter that gets grout re-sealing and re-coloring jobs from past clients. I even give you a brief "how to" grout re-coloring article to guide you through the process.

***EXTRA BONUS***
When you order this month, you'll get ONE month FREE in my Ad Coaching Club. This is a $137 value. To see what all is included in the club, visit www.HitmanAdvertising.com/coaching
"Money Back Guarantee"
Try the ads out. Test them. They've already proven to be successful in my company and companies all over the world. If the information in this manual doesn't at least double the response in your advertising, you may return this entire package up to 180 Days. What do you have to lose?

You Get This Entire Package Mailed to Your Doorstep



Your investment in this training is only $397 $198.50
(only for a LIMITED TIME).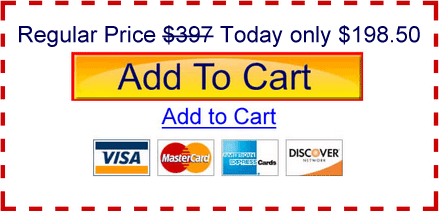 You really have to see for yourself how profitable targeted advertising can be. Get the manual and thoroughly study the breakthrough concepts. Try out some of the headline examples or use one of the ads in my manual. If for some strange reason it isn't working for you, send it back and we'll give you a full refund.

To take the shortcut to the most profitable advertising ever, order the Hitman Advertising System today. I'll be your partner to help you make your advertising profitable.

If you order right away, you'll get a FREE ad makeover certificate, CD interview, and 2 DVDs of the Hitman presentation at Howard's Roundtable.

Plus, as an added bonus, I'm also giving you a SUPER profitable EDDM postcard that booked 19 jobs in ONE week. I just ran this ad a few weeks ago and the amazing thing is it only cost me $175 to run the ad.

You must call now if you want all these bonuses. I don't want this newspaper ad to get in the hands of too many people, so I'm limited the number I give out. So act now. You have nothing to lose and lots of money to gain.

I look forward to helping you make tons of money with your advertising.

Sincerely,

John Braun
The Ad Hitman


P.S. You know you need to pump-out profitable advertising to be able to grow your business. Without this skill, you're costing yourself thousands of dollars every year. For a measley $397 you can quickly create money-making ads for your business.

P.P.S. Take action now before you competition does. Order the Hitman Advertising System and start getting the returns you need to make the profit you deserve.


P.P.P.S. Get ONE month FREE in the new Ad Coaching Club only if you order this month.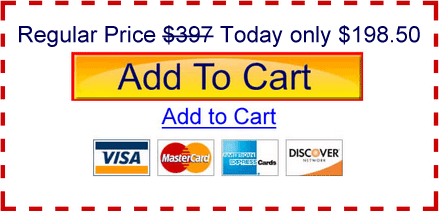 Click Here to Order Now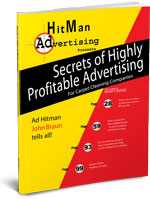 "I'm very impressed with the Hitman Advertising System. The manual is full of great information. Just one successful ad from this kit will pay for itself many times over."

Howard Partridge,
Marketing Consultant


















"I got to know John a couple of months ago and decided to give his service a shot. He is very thorough and very good. He is reasonably priced and produces great work. In my experiences with John he does what he says and the ads produce and produce big."

Kevin Pearson
Professional Drying Equipment











"I have begun looking through my package and I must say I am very pleased with what I have seen so far. It is very practical and helpful and I can't wait to put it all into practice. Thanks so much for being willing to share your information."
Matt Richerzhagen, Clean 'n Dry











"Hey John Braun, All I can say is WOW! Your link exchange really DOES work! I too was skeptical, but man was I wrong. My search engine standings have improved tenfold, and the phone is ringing. Can you hear it? CHA-CHING!!! (Ok, so thats not a phone, it's a cash register, but hey, i'll take it.). Glad I decided to sign up. Thanks again. You ARE the man!

Dominick Cassano
Magic Carpet Express Co.











"I've purchased multiple marketing programs. When I got your program, I was amazed. I thought it would be like all the others. But it included one thing the others have not: A true marketing education. Your program explained why they work! And boy do they ever work. I tested just one letter by sending it out to 200 people at a cost of $84.00 and have so far earned almost $ 2100. A 25 to 1 Return from just one letter! I never got that kind of ROI from any of the other programs. Thank You So Much."

Jeremy Higley- Ultimate Carpet Cleaning











"John has taught me effective, reliable approaches to advertising that consistently produce outstanding profits. The Ad-of-the-Month Club provides me with expert advice that prevents me from making costly mistakes. For example, we enjoy a minimum of 7 to 1 return on our newspaper campaigns."

Cory McCook- Carpet Cure