"How to Easily Get Commercial Cleaning Accounts For Steady, Predictable, High Income"
BLACK FRIDAY WEEK...GET 50% OFF
BONUS: Get ONE Month in the Hitman Coaching Club FREE ($137 Value)


RE: Getting the commercial accounts you REALLY want
Dear Fellow Cleaner,

Cleaning companies can turn their business around with the right advertising.
This isn't something I talk much about. But in my first year of business, I landed a couple commercial accounts that got my business over the newbie hump.
One of the accounts was a large law firm that we did every single month. And after we were familiar with the building, we'd make on average $250 an hour cleaning with a portable machine.
Steady, reliable work…These people NEED you!
Since this Law Firm was one of the most respected firms in the Northwest Florida area, they had to ALWAYS have clean carpet. It wasn't an option for them.
This is NOT about…
…Cold calling that wastes your time (yuck)

…Mass advertising that wastes your money

…You don't need a website or any other advertising experience
This is all about TARGETED MARKETING to the key commercial prospects you want to service! You hand pick them.
Not Cold Calling?
I don't deny cold calling can work.
But the problem is you look desperate when you cold call.
First, business managers want to deal with companies that are successful, not those who are desperate and need the work, right?
When you make a cold call, your prospect assumes you are not busy and you need work. If you were busy, you wouldn't have time to randomly call or visit businesses.
When you randomly cold call you leave room for the business owner to haggle with you and resist your price. I mean, after all, you're letting them know you're desperate, right?
Cold-called prospects know you REALLY need work.
Don't Be Easy
They'll think you're easy. Easy to hire, easy to cut your price, dictate payment plans, schedules, etc.
Why doesn't cold calling work well?
Because it violates a golden rule of marketing.
The rule says: "It is better for them to come to you, rather than for you to go to them"
Marketing consultant Pete Silver coined the rule. It's called the Silver Rule of Marketing. And it's a rule I've always lived by in my business.
It makes lots of sense.
I'd much rather have potential prospects come looking for me than me looking for them. If they come looking for you, they are the one in need. If you look for them, you're among the needy.
When the prospect comes looking for you, you can charge what you want. You make up the rules and conditions.
Besides that, you only have so many hours in a week. When they come looking for you, you'll have prospects lined up to do business with you.
But how do you get commercial prospects to look for you?
There are two ways to cost effectively do it:
With targeted, strategic direct mail campaigns.


With strategic Internet marketing tactics.
You Can Quickly and Easily Find Out...
How to get the commercial accounts you REALLY want

Are you sick and tired of losing out to the lowest bidder? Find out what your competitors don't know about commercial

How to stop price objections from happening

Get proven letters and brochures already written for you to mail to your ideal commercial prospect

Here's a simple trick you'll learn to reduce the "cheapest bidder" syndrome

The #1 reason why most cleaners fail at commercial advertising and how you can succeed at it

How to be perceived as an expert and charge what you want to charge

Better than cold-calling: Let the commercial manager seek you out instead of you looking for him

5 time reducing tips to get in front of the decision maker

The fastest way to get the stubborn commercial manager to call you

Get the Course NOW for $397 $198.50 for a LIMITED TIME
Order Now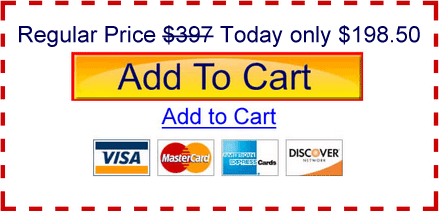 You Can Quickly and Easily Find Out...
The one thing you must have when you want to execute a direct mail campaign

Cleaning companies are going out of business every day. There are steps you can take to stop this from happening to your business

3 reasons why you do NOT want to cold call and what to do that's twice as effective

The reasons why you have to get the prospect's attention FAST

The truth about calling on commercial prospects- chances are you're doing it wrong

Set yourself far apart from other cleaning companies with this campaign that involves and "WOWS" commercial managers

Think all commercial managers only care about the cheapest price? WRONG. Find out how to target the right accounts

If you've been cold calling, you've been doing it all wrong. Find out the best ways to target your commercial prospects

The three commercial accounts you NEVER want to target

The 3 factors every commercial manager considers before hiring a cleaning company

How to get any commercial account you want (this works 99% of the time)

Use these techniques to get in with carpet retailers, realtors and interior designers





Here's What You Get in This Course:


Training on how to find your ideal commercial prospect




Over a dozen sales letters to send to commercial prospects that get business


Postcards to stay in front of commercial prospects and to follow up your salesletter




Training videos on how to use direct mail the most cost effective way




Email examples to email commercial prospects




Internet training videos on how to target commercial prospects online




Group webinars to ask your questions about commercial advertising




Access to the a member area where you will immediately be able to freely download the letters, brochures and flyers
FREE Bonus


Commercial marketing booklet to give the decision maker (this is a 12 page thick booklet)

Additional BONUS: Get 1 FREE Month in Hitman's Coaching Club ($137 Value)
"100% Money Back Guarantee"
Try the system out. I'll tell you the truth. You'll need to do some work. High dollar commercial accounts won't just fall in your lap. But if you do what I show you and use the ads I give you, I'll guarantee you a good return on your time and money spent. If you find you don't at least DOUBLE your money spent, I'll refund what you paid for this course up to 6 months.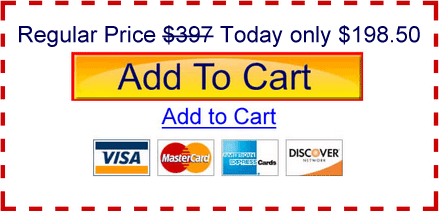 When a commercial prospects finds out you are the go-to guy in your city for commercial cleaning…YOU WIN! And he'll hire you in a heartbeat before the lowest bidder in most cases.
You'll be perceived as an expert. You can charge what you want to charge.
It's all about solutions to problems. Once you can identify the problems a commercial manager has with their flooring, you can give them the solution. They'll use your service.
Sign up now and you'll IMMEDIATELY be taken to the member page to get access.
Until later,
John Braun
Ad Hitman


P.S. You know you can always use the regular income. This entire system is all about getting commercial clients easily and profitably. I'll show you everything.

P.P.S. Take action now before the price increase coming soon and get the commercial cleaning jobs you want.

Get the Entire Course NOW for $198.50 for a LIMITED TIME
Click Here To Order