Private Coaching Program...
What Would it Mean to Your Business to Have An Advertising Coach Who Constantly Hands You Killer Ads and Strategies?



*Bonuses Only for the Next 10 New Members*
You get 21% - 41% off your first printing through Gotprint.net- save up to $150 or more.
Membership easily pays for itself from the start!

FREE Every Door Direct Mail Postcards (as below) to use in your neighborhoods.
And now, you get graphic design included at NO EXTRA CHARGE!

You'll get personal help getting your EDDM and client postcards mailed.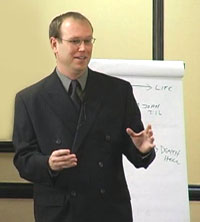 Date:
From: John Braun- Ad Hitman

"The Advertising Coaching Club", a live coaching club with advertising expert John Braun, is your absolute fastest, easiest and most economical way to…
Get the cleaning clients you've dreamed of, with the income you deserve.
Grow your sales to the level you want.
Use a step-by-step system for profit-pulling copy that sells.
See exactly what works now - in 2013 - and not "yesterday's tactics".
"John Braun is quickly becoming "the" ad man in the carpet cleaning industry.."

Howard Partridge, best selling author and business consultant

Dear Friend:

You may have started your cleaning business the same way I did. Nothing but ambition-and a huge monthly payment on a truck mount.
What you REALLY wanted was to make a comfortable living for you and your family. And while you should make $100k a year profit, you want a secure future.
Just like you, I thought all I'd have to do was charge a reasonable price and do a little advertising. My phone would be ringing off the hook, right? WRONG! Reality hits home.
The sad truth is most carpet cleaners don't know how to advertise. But if you know only a few things they don't, you have a HUGE advantage.
I'd like to tell you the road to profitable advertising was easy. But it's wasn't.
First, I earned a degree in advertising at the University of West Florida, which is known as one of the best advertising schools in the US. I furthered my education by learning from top copywriters like Dan Kennedy, Ray Edwards, and Brian Keith Voiles.
I ran hundreds- maybe over a thousand different ads. I tested and tried most every media.
Through all this I discovered the secret for advertising a cleaning business. And now I've decided to share what I've learned with you.
That's why I started Hitman Advertising.
"I have purchased multiple marketing programs at many different pricing points, and at first, was very skeptical about your marketing program. I thought, just another carpet cleaner trying to break into marketing info racket. When I got your program, I was amazed. I really thought it would be like all the others with "an ad here and a letter there, I got this return on this ad so you should too" but it included one thing that all the other have not: A true marketing education. Don't get me wrong, there are plenty of great ads and letters, but your program explained why they work! And boy do they ever work. I tested just one letter by sending it out to 200 people at a cost of $84.00 and have so far earned almost $ 2100. A 25 to 1 Return from just one letter! Even if I include the price of your program, my return was over 4 to 1 and I haven't even scratched the surface of what your program has to offer. I never got that kind of ROI from any of the other programs. Thank You So Much."
Jeremy Higley- Ultimate Carpet Cleaning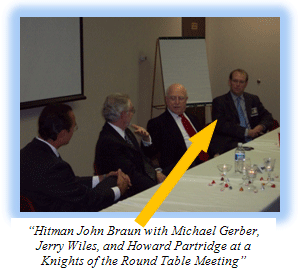 Over the last few years I've helped thousands of cleaners increase the return in their advertising.
But they wanted more.
So now, I've revamped my coaching club to help you save time and money while getting more sales.
It's unlike other coaching clubs you may have been a part of. It's NOT just coaching, we actually do some of your advertising for you.
Each month brand new ad ideas are created. You can give ad ideas or submit ads you are working on to be reviewed. Then, via webinars, I review and critique your ads.
And now, you'll even get GRAPHIC DESIGN DONE-FOR-YOU! We'll take any ad you want and pop in your logo, phone number and company info so you don't have to do the graphic design. This is included AT NO EXTRA COST.
Some of the ads you'll get in the member sections: Postcards, Every Door Direct Mail Pieces, Client Newsletters, Brochures, Salesletters, Flyers, Doorknob Hangers, Newspaper Ads, Magazine Ads, Email Newsletters, Facebook Ads, Google Adwords Ads, and more.
You'll learn my tried-and-true methods to get your site ranking in the top of Google. Yes, the internet has the best return for you advertising dollar once you learn how to use it. As a coaching member, you'll learn all my secrets.



"I sent out 156 of your "Times are Tough" letter to a targeted segment of my client list and I got a 5,068% return on my investment!

Thank you for such an awesome campaign!."
Jonathan King- King of Kings Carpet Cleaning
"I purchased the newspaper ads during your Black Friday special and received access to the Ad of the Month club for December. Without a doubt I'm staying in the club because in such a short period of time I've learned more about website development and now SEO than I ever expected. Even if I have you or someone else SEO for me, I now feel more educated on what to ask and look for in a company. I have wasted more money on my website in the past year because I was uneducated and naive on how it all works."
Jeff Rolson- Surface Care Systems
"I have found John Brauns Ad of the Month coaching calls to be very informative, educational and energizing. They're packed with helpful ideas, many of which I have successfully implemented. I highly recommend it."
Ken Celebucki- All Clean Carpet Care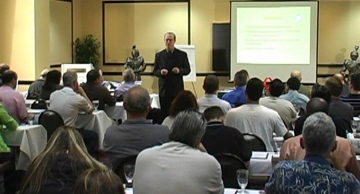 Sending newsletters to your clients has never be easier. This is the BEST way to stimulate repeat business and get tons of referrals. Each month you'll get a newsletter or postcard to send to your existing clients. I'll also give you my insider tips on how send direct mail the most efficient way.
You'll get a chance to email me any questions you have about advertising. My members have my top priority.
Talk about intimidating your competition. Your competitors will want to close up shop.
See what this member has to say...

What do you get every month?

NEW FREE Graphic Design Once each month, pick from any of the ads in the coaching club member site and we'll do the graphic design for you. We'll plug in your logo, phone number and address to make it ready to go to the printer. It's advertising done for you!

3 coaching webinar training sessions (often more) to get you better advertising results by critiquing your ads and websites.



Exlcusive Internet training to help get you #1 in Google. John created the premier Internet training in the cleaning industry. You'll get killer money-making formulas to increase website traffic and sales!



Video and/or MP3 download of the webinars for you to listen at your convenience



1 NEW newsletter or postcard for you to mail your clients (easy to customize, we even train you how to do it)



2 (or often more) NEW ad templates created for you (easy to use in Publisher or Adobe Photoshop Elements- or we do the graphic design FOR YOU). This includes proven newspaper ads, postcards, flyers, Internet ads, yellow page ads, salesletters and more!



Email access to me via a private email address to ask quick questions

NEW Discounted Printing You'll get 10% - 20% off Got Print's already crazy low printing prices. Got Print is one of the best online printers for the money. And we have a special relationship with them to get our members a great discount. Some members are saving $100 - $200 per month off their printing costs.
But here's the catch: You have to act FAST if you want these bonuses. I'll be taking most of them down once the allotted NEW members have signed up.



Here are the BONUSES (if you sign up BEFORE May 31st):

9 headline templates you can use to increase the response of ANY ad. With these templates, you'll be able to quickly create a headline that blows away 99% of your competitor's ads.



The How to Make Money with Google Adwords complete report. This special report I've created walks you step-by-step through running an effective Adwords Campaign.



Full Access to the "Wordpress Training Course" where you'll learn how to create Wordpress sites and get ranked high in Google with Wordpress.




My 93 page employee manual for cleaning techs. This manual took me years of trial and error. You can plug your company info in and have an instant, very thorough employee training and procedure manual. I hesitated to offer this. Chances are, I won't offer it again.



4 newsletters already written for you to send to your clients right away.
PLUS These Surprise Bonuses Ending After Next 10 Sign-ups...

SURPRISE BONUS #1: Custom Wordpress website created and hosted for your company plus internet marketing training that will help you get ranked #1 in Google, Google Adwords, Email Marketing, Blogs, and more. This alone is worth at least $497.
*This available after your third month of membership.


SURPRISE BONUS #2: As soon as you sign up, you'll instantly have access to hundreds of ads in the Hitman vault. Just pick and choose which ads you want to use in your own company. They're yours for the taking. The ads you'll get are easily customized to your company.




SURPRISE BONUS #3: You also get in on the NEW "Ever Door Direct Mail" Oversized postcards and training on how to use this killer new program.


SURPRISE BONUS #4: You'll get 21% - 41% off your first print order Order anything within the next 30 days and you'll get 21% - 41% off. This alone can pay for your first month in the coaching club.

You'll get these bonuses FREE with your membership. Plus you'll get a couple more special surprises.
Just sign up now. That's all you have to do to get all these bonuses. If you come back to this page tomorrow, they may all be gone and there are NO exceptions. I don't have time to put up dozens of blogs this week.
Here are some of the ads you'll have access to...
***About this limited time special pricing***
Your investment is $127 per month only if you sign up now. And you'll be locked in to this low price as long as you remain a member. The cost will go back to $147 per month soon--but your membership price stays at $127.

NO commitment. You can cancel your membership at any time. If you feel you're not getting everything you need from the program, just let me know and I'll cancel your membership.
It's going to be like having an advertising department on staff- all for less than what you pay an assistant technician in ONE day.
You'll have some of the most creative, profitable advertising in the cleaning industry.
Put me on your team NOW.
Until Later,
John Braun
P.S. If you're considering joining, you'd better hurry. After the next slots are filled, the bonuses are gone. Act NOW to get locked in for only $127 per month before the price increase and take advantage of all these incredible bonuses.
P.P.S. The special surprise bonus that includes the FREE Every Door Direct Mail Postcards for neighborhoods and custom blog will only be available for a short time. It may not be available tomorrow. So sign up now to get a new website blog, tons of ads to use right now, advertising coaching, and new ads each month.
""I purchased John's book Secrets of Highly Profitable Advertising when I started my business. It's been well worth the investment. John has been very accessible and has offered me sound advice in marketing my business as well as helping with a few Professional cleaning questions. I highly recommend John to anyone who is trying to market and promote their business. Regardless of the type of business they will be well served working with John Braun."."
Scott Otis-Atlantic Carpet Cleaners
"I got to know John a couple of months ago and decided to give his service a shot. He is very thorough and very good. He is reasonably priced and produces great work. In my experiences with John he does what he says and the ads produce and produce big."
Kevin Pearson-Professional Drying Equipment

Terms of Service | Privacy Policy